Black mid-high leather lace boot /

€ 219,95
incl. VAT
---
Elegant, mid-high lace boot made of black calf's leather finished with cobalt blue laces. This men's shoe has a blue rubber sole.
---
Ordered before 17:00, shipment same day

Free shipping from € 100,-
Free returns in the Netherlands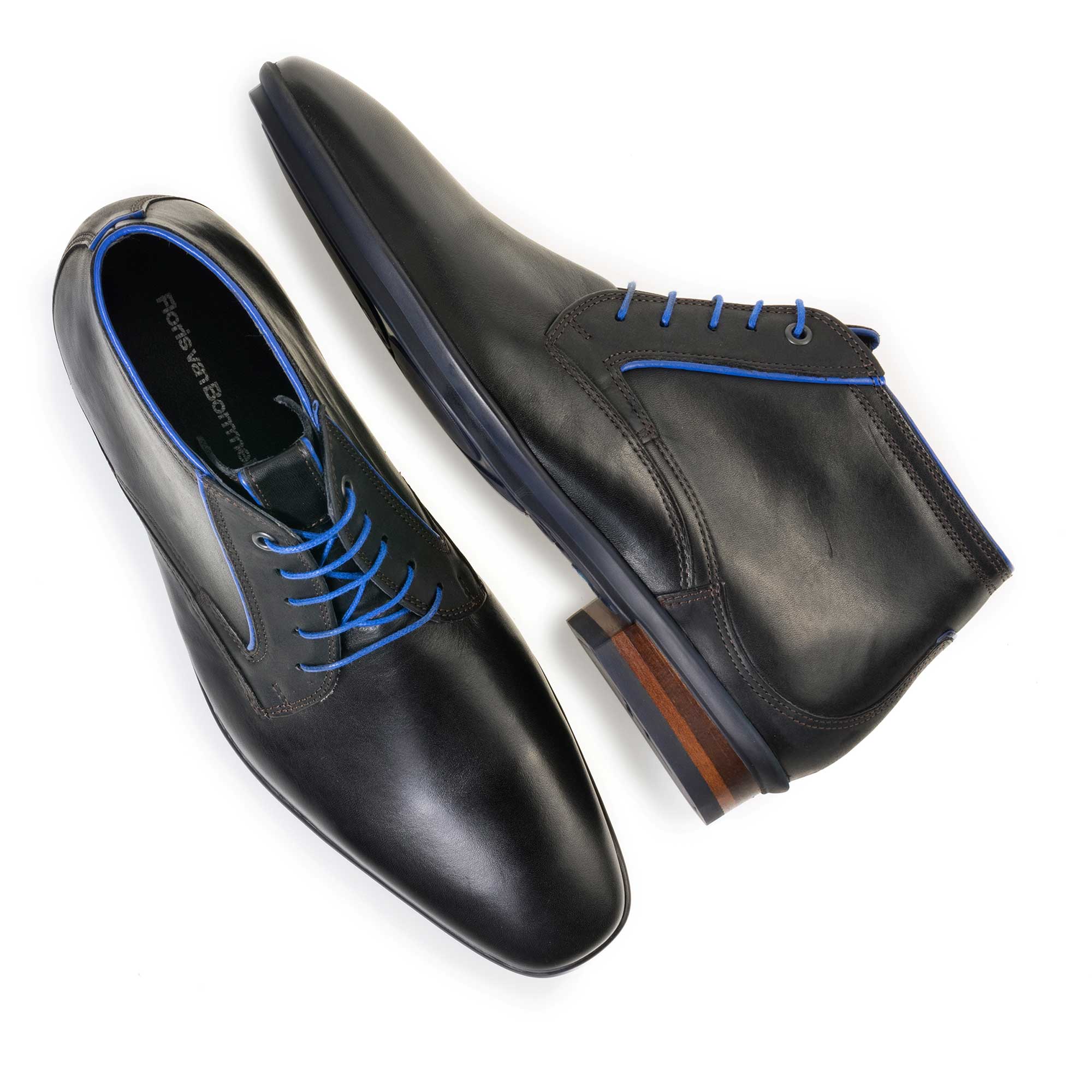 Floris about this shoe:

Some stories start to lead their own life. I found that out with this shoe. Underneath the sole of this shoe there is a drawing of a folded bird. I made this years ago, but I have not been involved with it since. A while back I was in our shop in Antwerp. I always have a chat to see how things are and what is selling well. They all agreed that there was one shoe that was doing really well: 'The flamingo'. I did not understand one bit. But finally I found out that it was all about the bird underneath this shoe. Maybe slightly influenced by the famous ZOO of Antwerp around the corner of the shoe but the whole line was renamed 'The flamingo'. So if you consider this shoe, it is now called: 'The Flamingo'!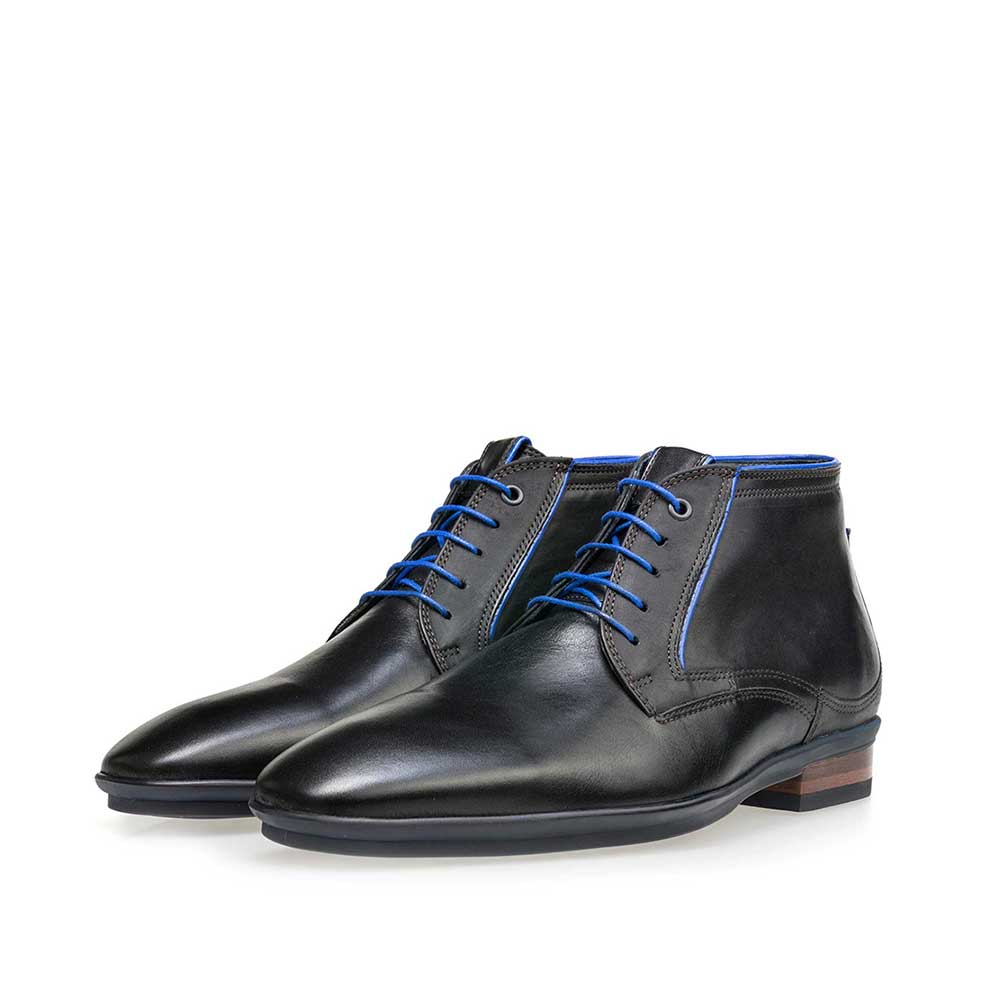 Product information
Elegant, mid-high lace boot
Black calf's leather
Blue stitching along the sides
Electric blue laces made of waxed cotton
Dark blue rubber sole
The heel is made of several layers of leather
Leather lining and a removable inner sole made of leather
Width H
Shoe last 759
Matching cleaning and care products: Carbon Pro