Dark brown leather lace shoe /

€ 259,90

€ 129,95
incl. VAT
---
Article n° : 14398/03
Width: H
Last: 137
---
Ordered before 17:00, shipment same day

Free shipping from € 100,-
Free returns in the Netherlands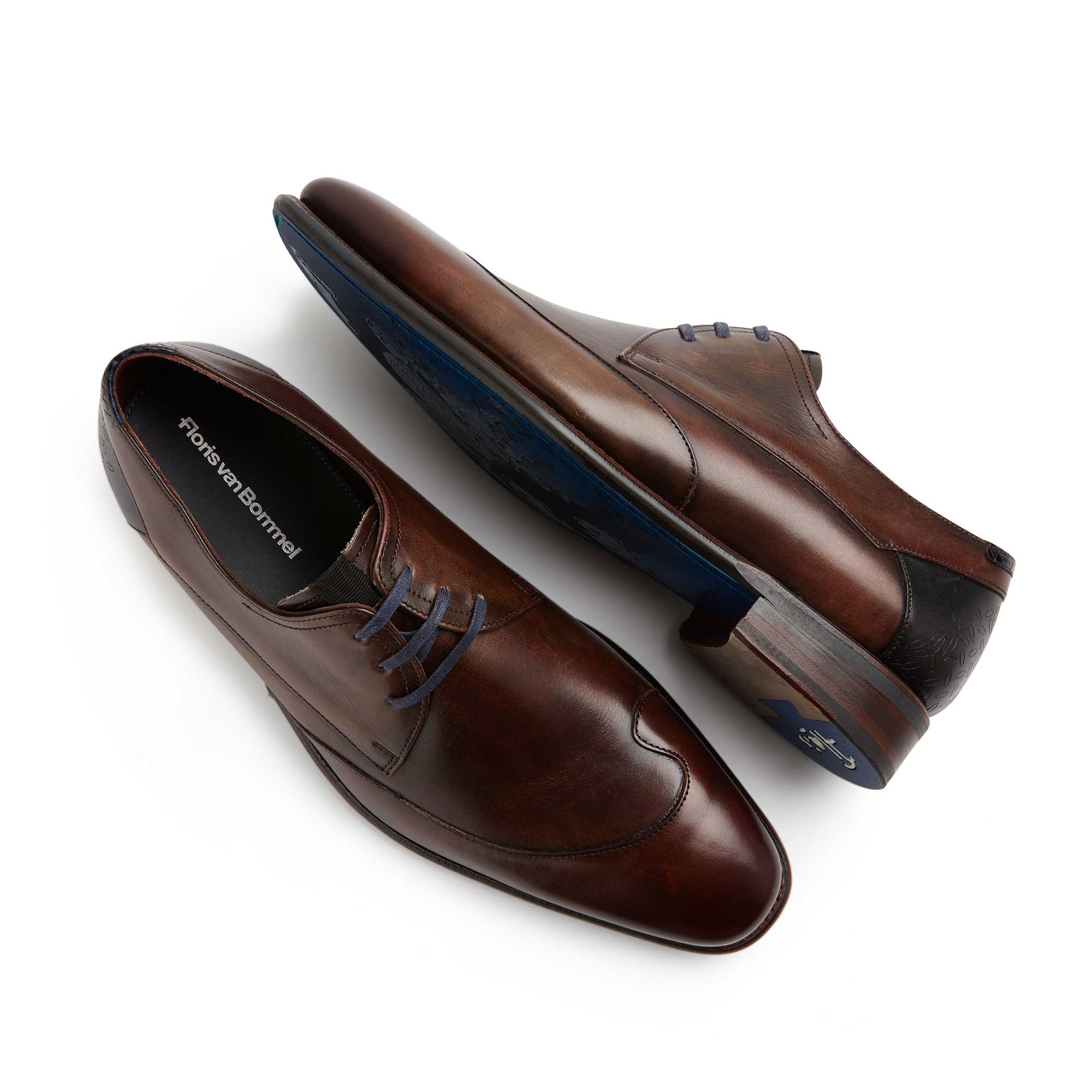 Floris about this shoe:

"This shoes are made according the Goodyear production way. It cannot involve more craft! Each part is made to fit by hand in our factory in Moergestel. Elsewhere on this site you can find the complete technical story about the Goodyear production way. When you read this you will come across poetic terminology such as patching, spraining, side smoothing, cutting and Glätten. This makes my shoemaker's heart beat faster. We produce shoes this way for centuries. First fully by hand, after the industrial revolution by using machinery. On top of this special production method these shoes are also coloured by hand. At the end of the production process the side of the soles is coloured with a brush dipped in a tray dark brown stain. Without any spilling! That tray with stain stands, with a few walls in between, at 30 metres from the desk where I am currently typing. Shoemaking.... we really love it here ;)"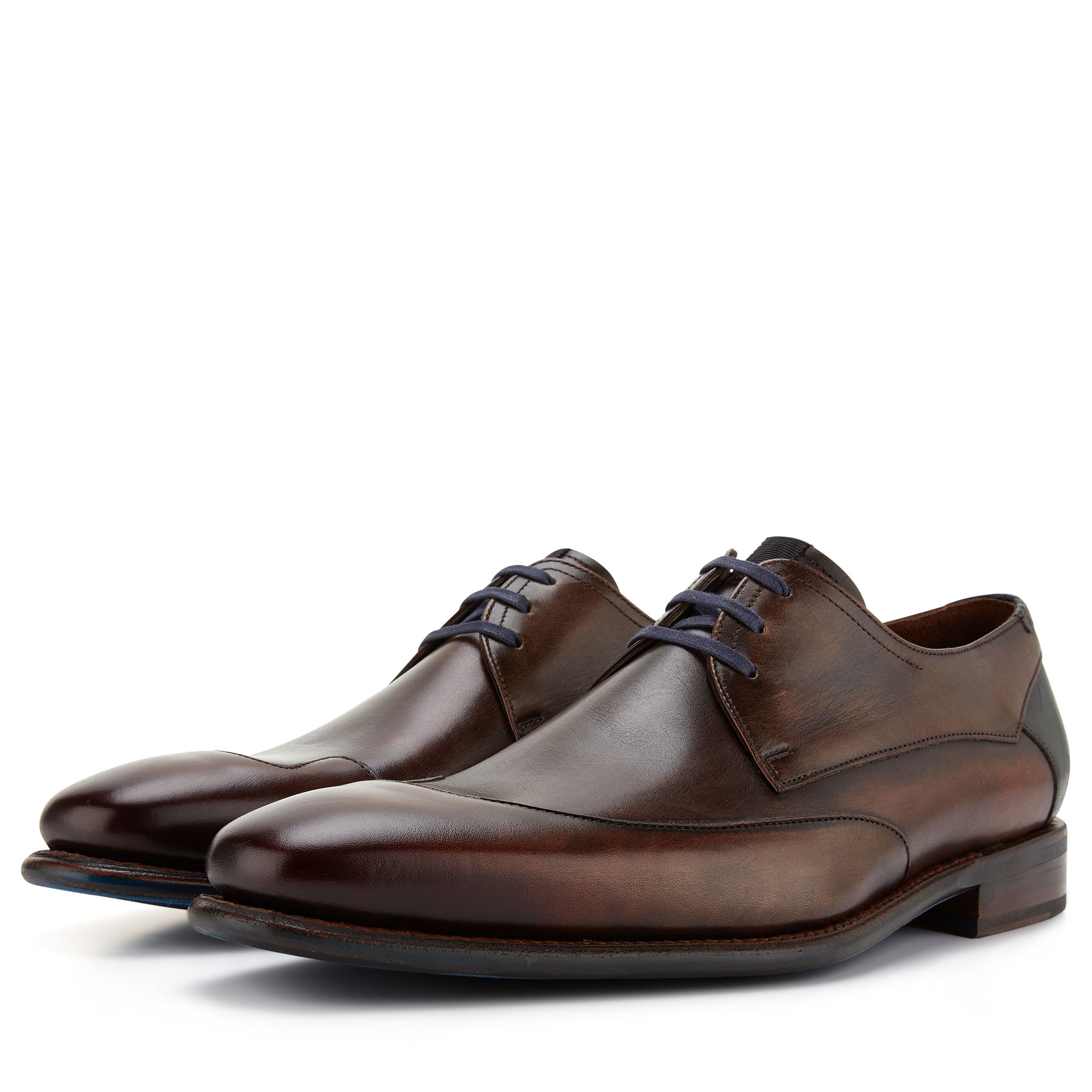 Product information
This dressed men's lace shoe is made from dark brown calf's leather from Italy. This shoe is coloured by hand which gives it a silky gloss. The derby has an asymmetric line on the nose. The black heel cap has a small laser print. The blue sole has a full rubber tread with Floris' "shoe fish" design. The tread of the heel is divided in a durable rubber surface and a leather surface. The flat blue lace is made of cotton. The lining and the inner sole are made of brown calf's leather.

Matching accessories
Dark brown leather belt (article number 75144/03).
A matching belt is available with this shoe. The belt is made from the same material and in the same colour as the shoes. Details of the belt are the grain, the structure of the leather and the used finishing methods are identical to those of the shoe. The belt can be made to fit precisely by hand.