Cognac lace boot with lizard print /

€ 229,95
incl. VAT
---
Cognac leather dressed lace boot for men (article 10879/00) with lizard print with dark grooves and a blue rubber sole.
---
Ordered before 17:00, shipment same day

Free shipping from € 100,-
Free returns in the Netherlands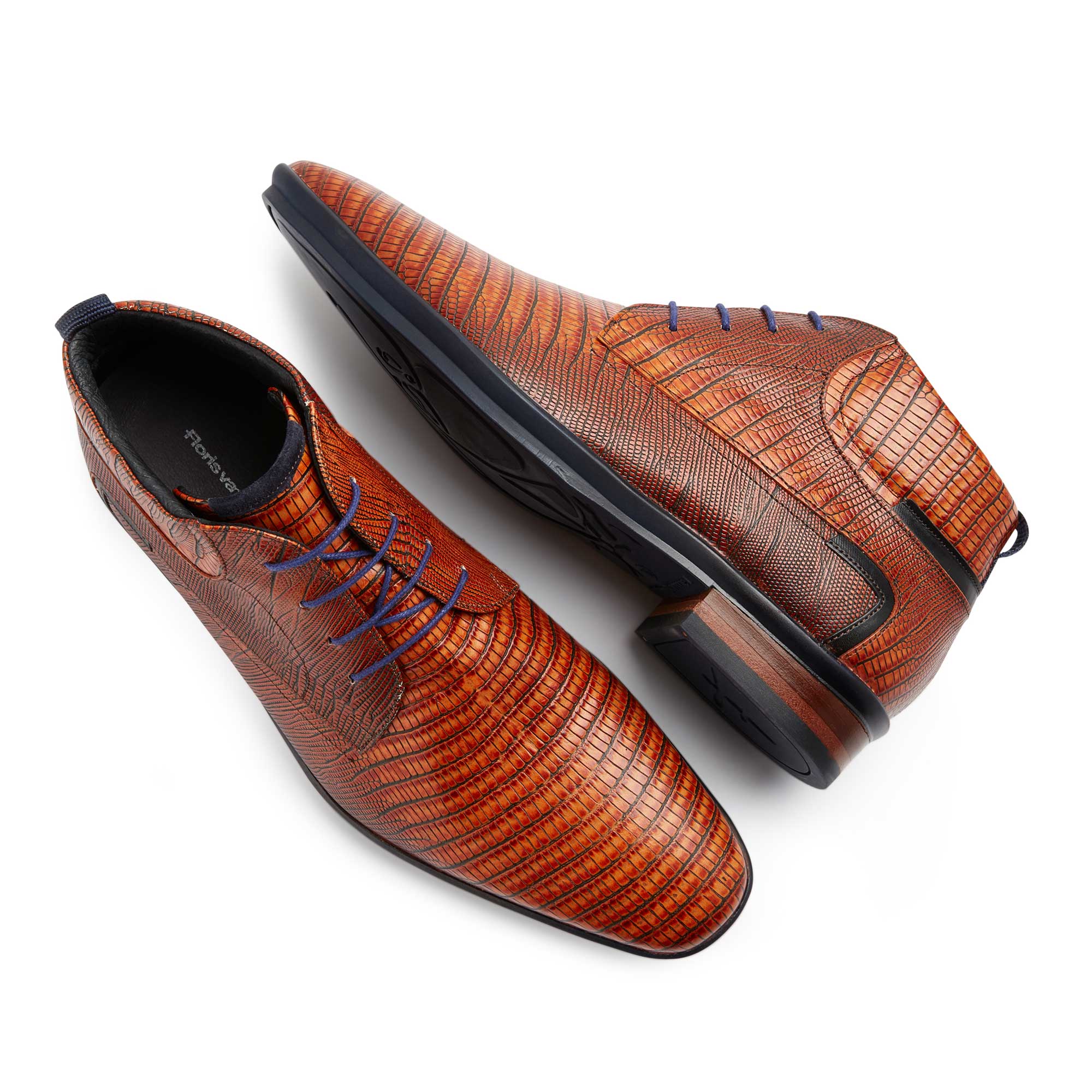 Floris about this shoe:

"The superlative of crocodile is... lizard! This leather was made by a top Italian tannery we've already been working with for several decades. The tannery and its employees seem to stem from prehistoric times when it comes to leather and shoes. They are extremely skilled in producing top quality classic materials. Innovations, however, are not exactly their specialty. Whenever they do try to design something new though, usually something very special emerges, not least because they can't entirely let go of their traditional view on things. We also work with tanneries that develop 20 new crocodile, snake and lizard prints every season; all of which are masterly achievements and highly innovative. Although this is just fantastic and we love working with them, I really appreciate the charm of this material which is inspired by the classic reptile prints of the 70s and 80s and that has passionately been translated to the present day. This material simply is something very special, made by leather enthusiasts."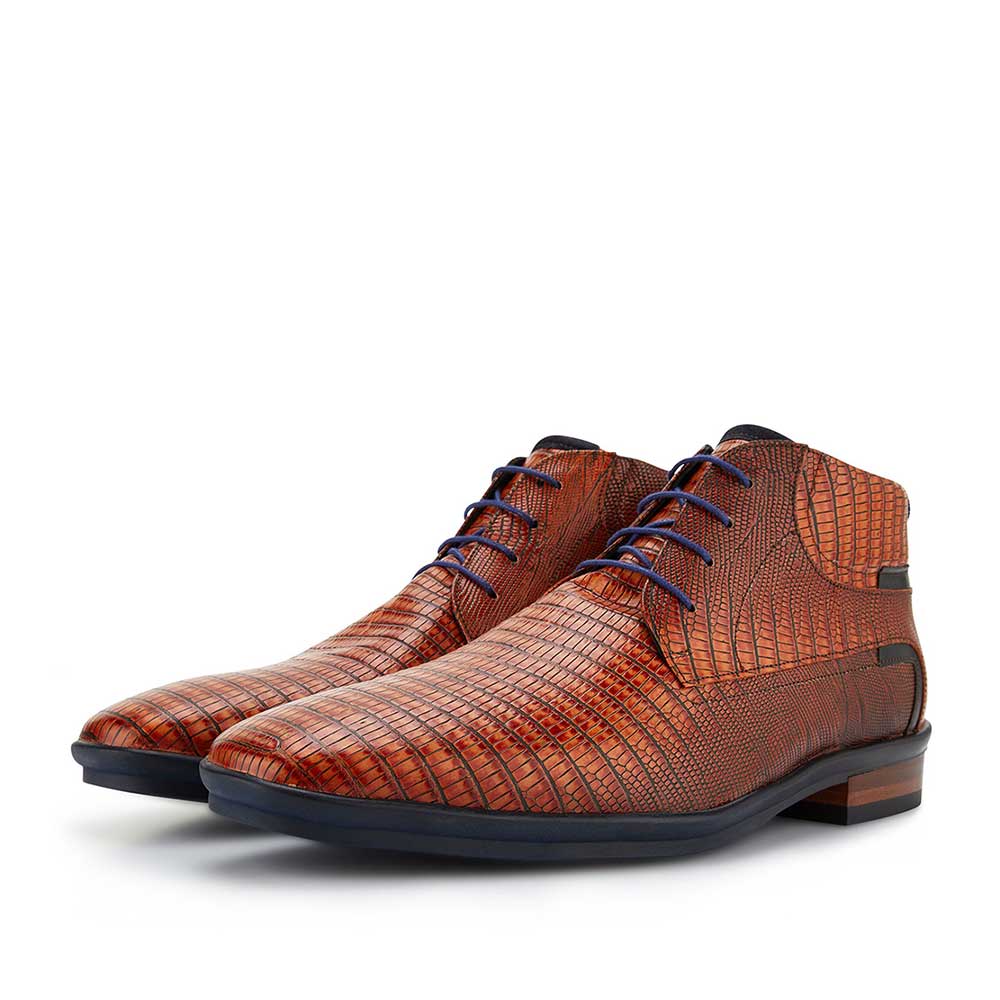 Product information
This semi-high lace shoe is made from cognac leather with a black lizard print. The nose of the boot has a sleek shape and has a dressed appearance. The shoe has a black calf's leather trim on the heel. The outer sole is made of blue rubber. The heel is built up from various layers of leather and has a blue rubber heel tip. The cobalt blue, round lace is made of waxed cotton. The grey lining is made of leather and the leather inner sole is removable.

Matching accessories
Cognac leather belt with lizard print with a width of 4cm (article number 75138/10).
A matching belt is available with this shoe. The belt is made from the same material and in the same colour as the shoes. Details of the belt are the grain, the structure of the leather and the used finishing methods are identical to those of the shoe. The belt can be made to fit precisely by hand.