Dark blue suede leather lace boot /

€ 209,90

€ 136,43
incl. VAT
---
Thanks to the combination of dark blue suede leather and strikingly blue accents, this shoe can easily be worn with a variety of outfits. A black rubber sole and cognac-coloured leather trim line complete the shoe's look.
---
Ordered before 17:00, shipment same day

Free shipping from € 100,-
Free returns in the Netherlands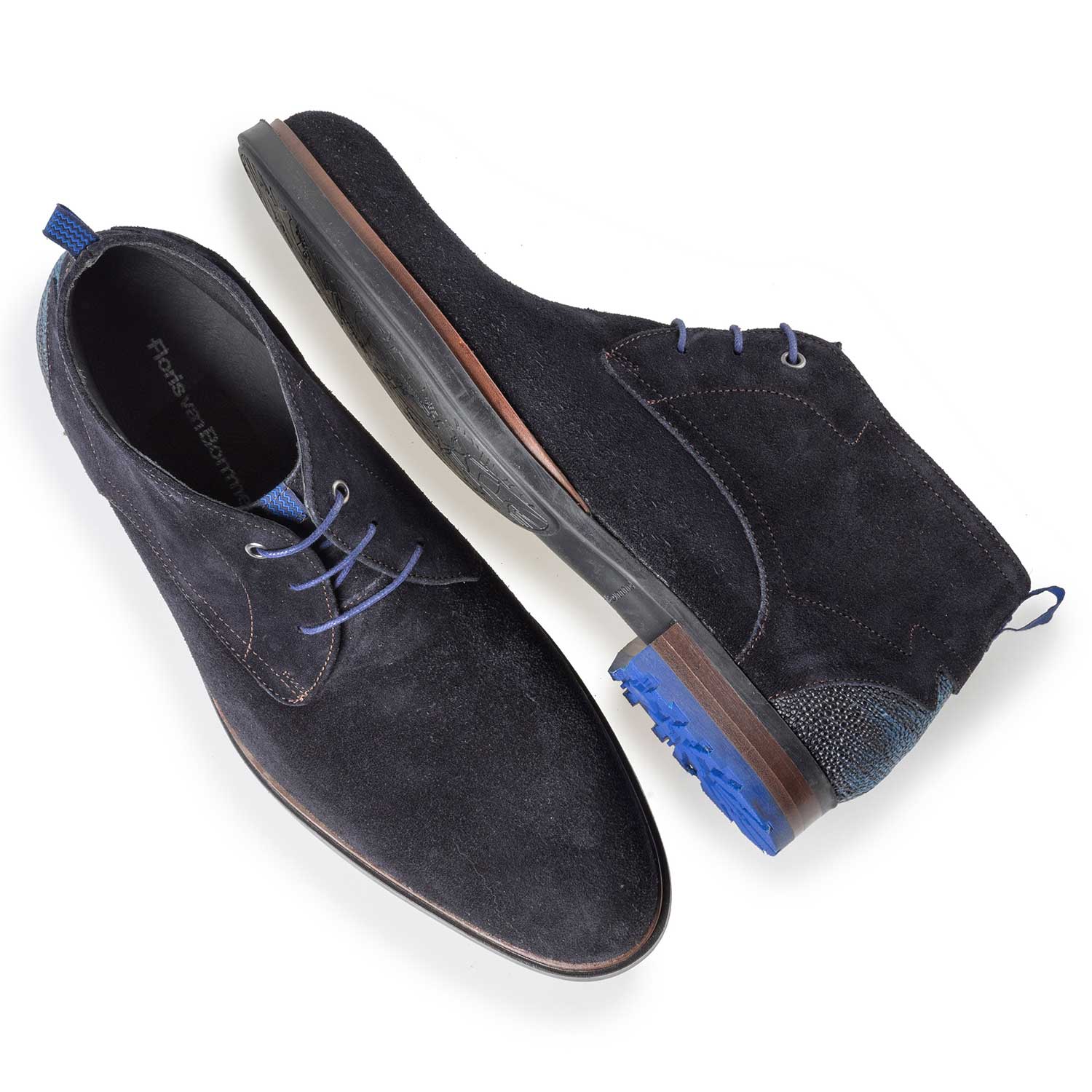 Floris about this shoe:

"I'm glad that when I was little, my mum didn't give in too easily when I kept asking for more sweets. This kind of training – the continuous whining until I got my way – has paid off with this shoe. It was nearly impossible to work the leather edge onto the sole. The edge needed to be inserted into the iron mould manually before the rubber could be cast. Really, really difficult, buuuuut: it worked! And the result? A really nice, sportive boot that can be worn for many occasions; with a pair of jeans or formal pants, in the office or just as well in a sports bar."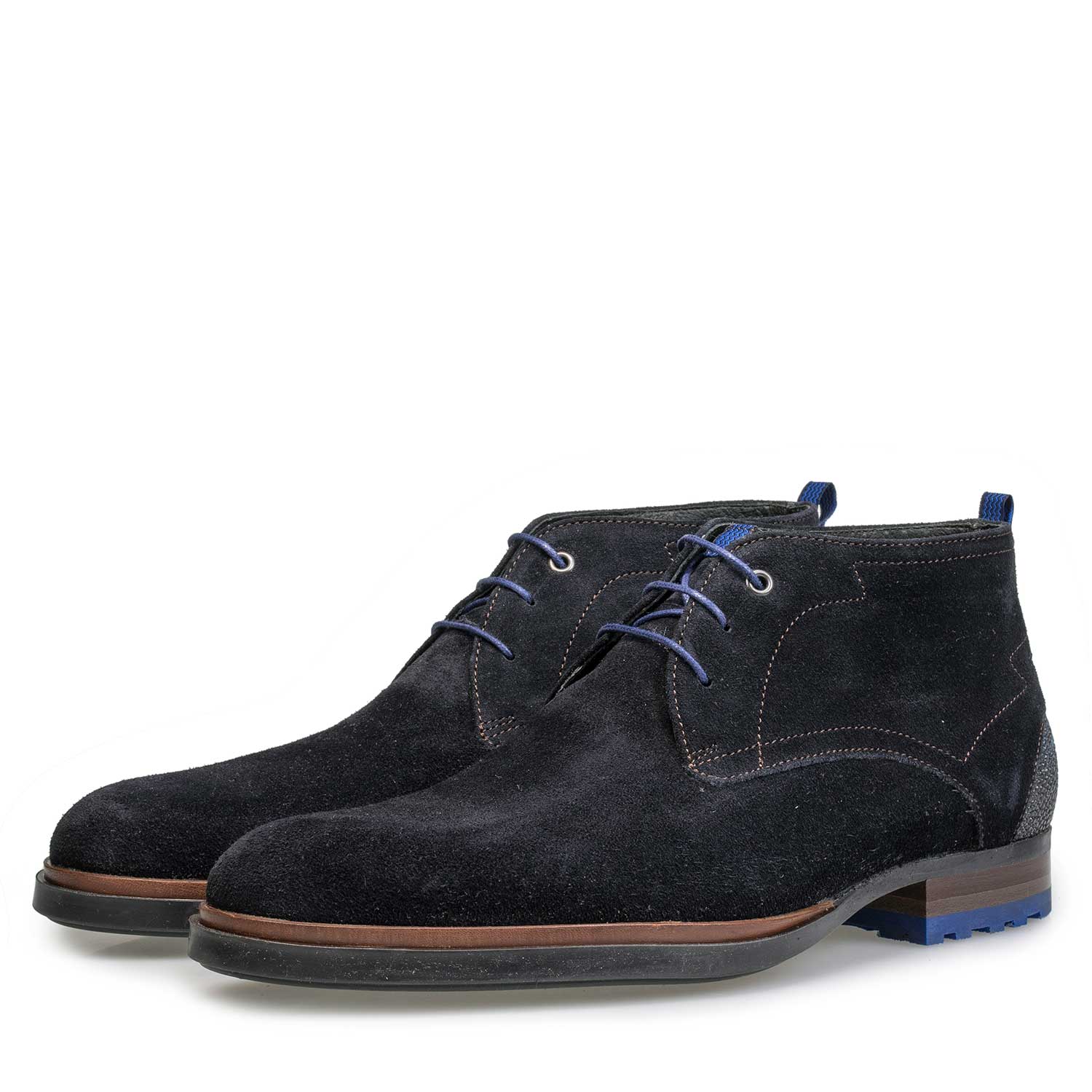 Product information
Lace boot enthusiasts will love this shoe for its cobalt blue accents and black rubber sole. The cobalt blue laces, the contrasting blue leather heel cap and the blue heel give this shoe Floris' special finishing touch.
Mid-high lace shoe
Dark blue calf's suede leather
Lining and inner sole made of calf's leather
Darkblue, round laces made of waxed cotton
Black rubber sole with an all-over shoe print finished with an elegant leather trim
Heel cap made of blue leather finished with a structural pattern
Has a normal fit
Removable leather footbed
Width G½
Shoe last 724
Matching belt: 75153/11
Clean and care products: Carbon Spray art. 40000/00