Floris van Bommel medium brown leather men's belt /

€ 89,90
incl. VAT
---
---
Ordered before 17:00, shipment same day

Free shipping from € 100,-
Free returns in the Netherlands
Ordered before 17:00, shipment same day

Free shipping from € 100,-
Free returns in the Netherlands
Add to Cart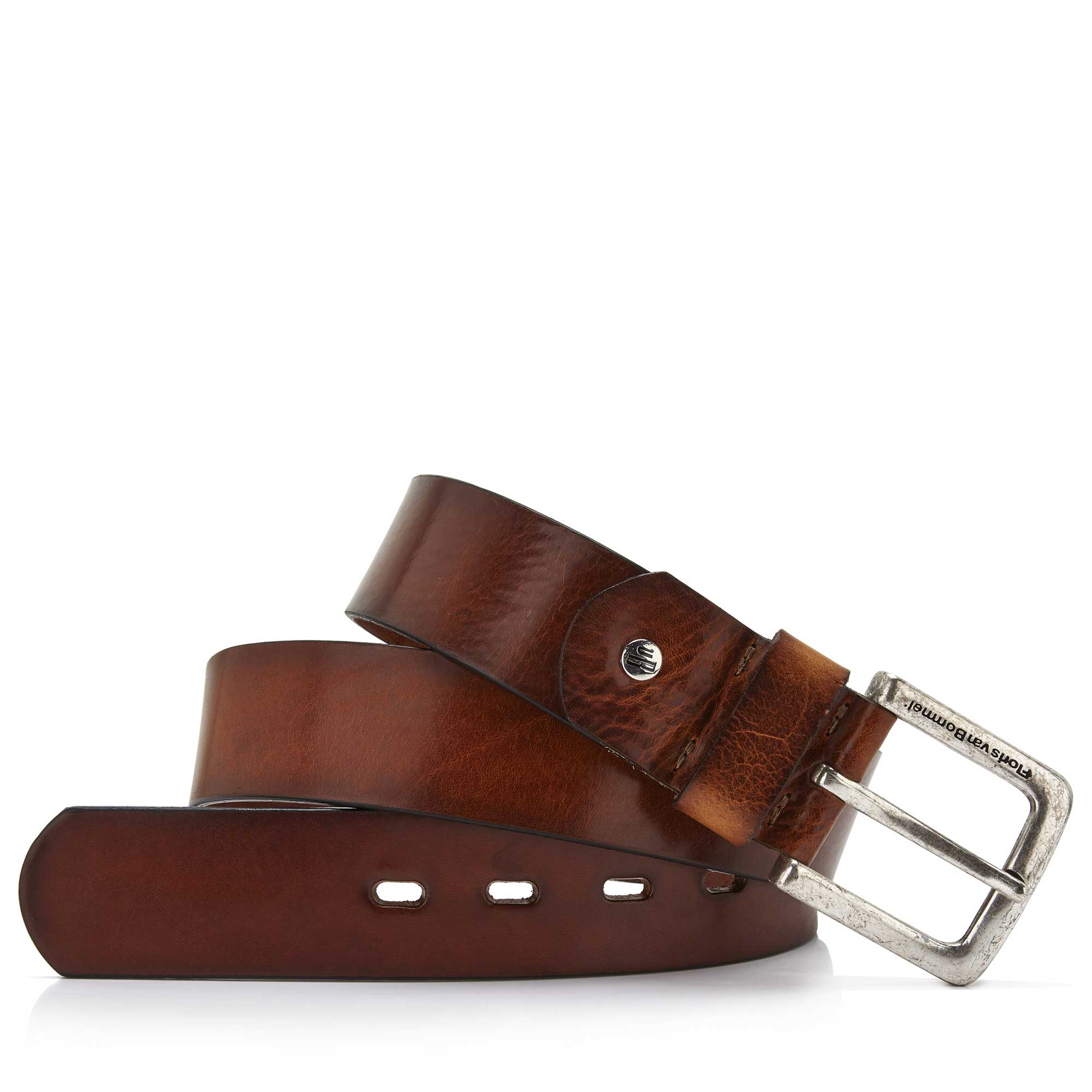 Product information
Medium brown leather belt. The buckle features the Floris van Bommel logo. Underneath the buckle a metal tag with the Van Bommel logo has been attached. The belt width is 4.5cm.

The belt is the same colour and material as the matching shoes. Details on the belt such as the grain, the structure of the leather and the finish methods used are identical to the shoes. The belt can be tailored exactly to size by hand.

Tailoring the belt
After unscrewing the fastening screw the belt can be cut exactly to size on the side of the buckle. To reposition the fastening screw, make a small hole on the end of the belt by hand. This ensures a correct position of the closing pin in the buckle: the middle of the five holes.